Water Filtration
Giving Homeowners Cleaner & Safer Water Throughout Central Connecticut.
If you want cleaner, healthier, and better-tasting water in your home, a water filtration system is the best option. Our knowledgable water filtration experts install home water filtration systems that remove organisms, viruses, and other contaminants from the water that transfers through our faucets.
BENEFITS OF INSTALLING FILTRATION SYSTEMS
Although most people install water filters for the family's drinking water, we recommend going a step further and installing a whole house water filtration system, thereby protecting each and every fixture. For example, filtered water protects the family from all contaminants that can be inhaled or exposed while they take a shower.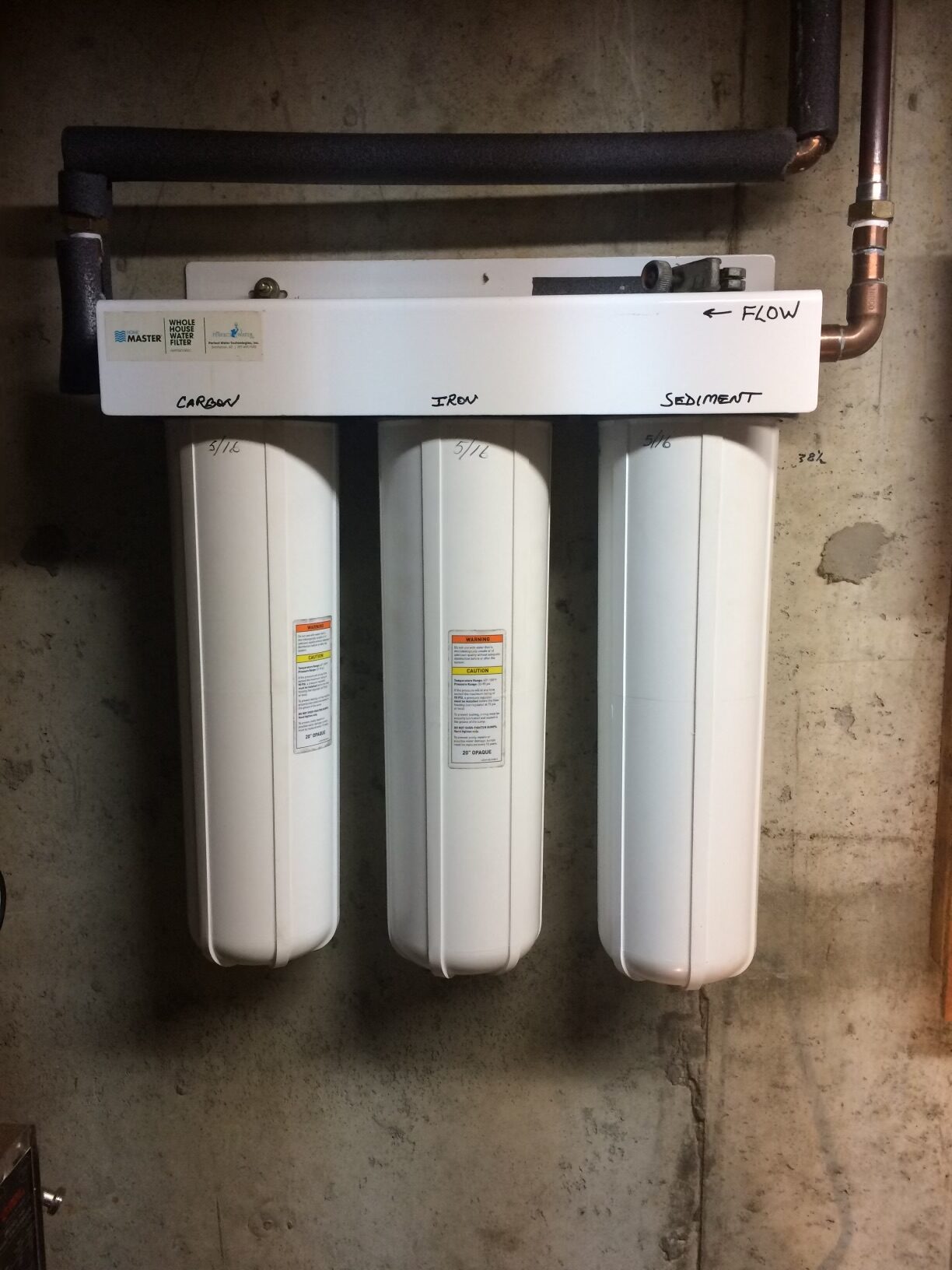 The advantages of a getting a water filter and drinking filtered water include:
Reducing dirt, clay, sediment, bacteria, chlorine, and more
Reducing corrosion of your plumbing system and fixtures
Eliminating arsenic in your water
Little to no iron stains on sinks and fixtures
Reducing odors associated with hydrogen sulfide
Cleaner and safer water to drink
Help your plumbing fixtures and water-using appliances last
What Does A Sediment Filter Remove
Sediment filters screen out dirt and sediment from a water supply. A sediment filter can capture rust, silt, sand, dust, and clay. Sediment filters remove the cloudiness of water from particulate solids. Sediment filters do not remove chemicals, bacteria, salts, chlorine, or heavy metals. They are usually used in conjunction with other water filtration systems.
Why should you install a sediment filter
Any non-liquid particulate matter found in your drinking water is known as sediment, this can include things like rust, clay, dirt, or debris. Water sediment can include things as rust, clay, dirt, or debris. A sediment filter works to remove such sediment from your drinking water, in the most effective way possible, providing safe drinking water for you and your family. Most commercial businesses such as restaurants and coffee shops will typically have water sediment filters installed to provide safe drinking water and other beverages to their customers. A sediment filter goes beyond providing safe drinking water. It can be installed in a home, to provide families with clean shower and bath water. Sediment filters also protect sink and shower faucets, removing damaging sand and debris that can clog up and eat away at the fixtures. Ensuring, fixtures will last as long as they should, this way avoiding potentially costly repairs. Increase the lifespan of your home plumbing systems, and ensure you and your family clean and safe drinking water by installing a sediment filter.
Located in Newington cT – servicing all of Greater Hartford
Kud-Pro Plumbing & Drain Cleaning LLC.
Trust Kud-Pro Plumbing & Drain Cleaning to Provide You With Exceptional Plumber Services
We accept cash, check and ALL major credit cards
Plumbing services in Manchester, East Hartford, New Britain, Newington, West Hartford, Wethersfield, Hartford, Enfield, Farmington, Glastonbury, Plainville, Rocky Hill, South Windsor, Suffield, Cromwell and Vernon.